What Makes First Scholars® Different?
Main Content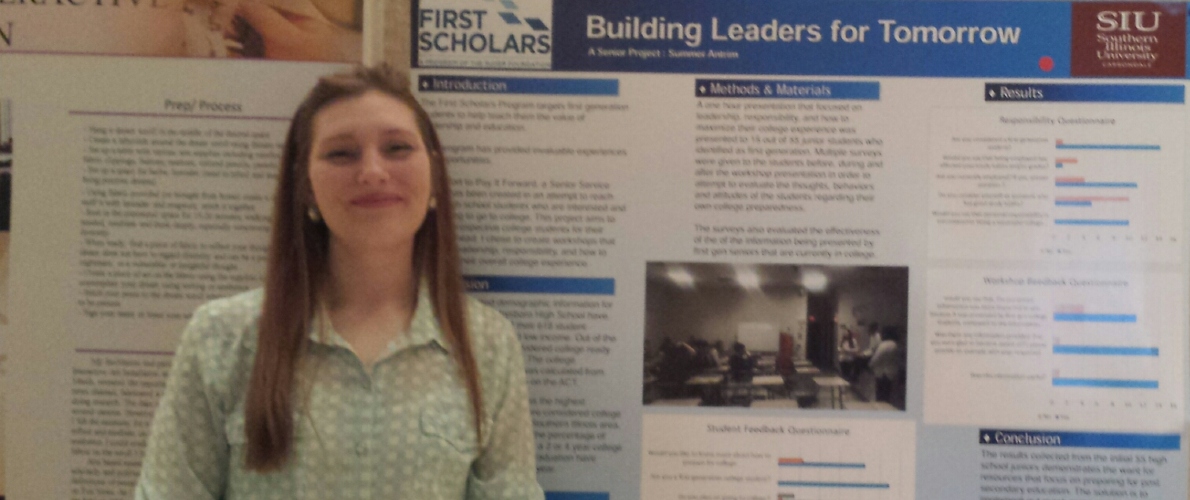 Most scholarship programs provide only financial support to attend college. First Scholars® is designed to provide more than money! Our programming enhances its scholars' success by providing personalized, comprehensive support and opportunities while they are at SIU. The program encompasses:
The Students – The First Scholars program targets students who perform at the mid-range of SIU admission standards who might not meet the criteria for merit scholarships but have solid academic abilities.
Knowledgeable Counselors – A Program Coordinator manages the program and works directly with students to oversee their progress and connect them with campus resources.
Personalized Strategic Plans – Individual plans are created based on each student's needs using a comprehensive assessment called the Student Strengths Inventory™.
Student Support – The program provides support in the form of peer mentoring and tutoring by first-generation upperclassmen.
Pay-It-Forward Volunteerism and Leadership – Scholars engage in a variety of service projects and, as they progress in school, transition to leadership roles by supporting incoming First Scholars.
Data-based Strategies for Success – The First Scholars program collects and uses data about participants to increase their success in order to recommend strategies for improving students' performance and improving program outcomes.
For more information, contact the Program Coordinator Cristina Casitllo, at 618-453-1843 or cristina.castillo@siu.edu